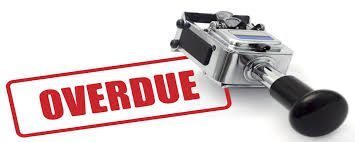 By
Wendy Robertson

6 4 G Ltd – May Focus – Slow payment culture and how it effects SME's
Have you been keeping up to date with current commercial business news? Have you noticed a dramatic increase in articles surrounding the late payment culture and how this is impacting businesses, specifically SMEs?
Working alongside SMEs, I know this is something that causes a substantial amount of stress and worry for business owners and Directors. Why should SMEs wait for 2 months to be paid after completing their service or providing the ordered goods?  It seems this has been pushed under the carpet for so long, it is now great to see it being discussed across many news platforms.
Let's say an invoice is created and sent on the 5th March and will fall due on 5th April, as agreed with both parties. The growing number of reasons that this is not paid on time given to SME's can range from
We only do one pay run per month and you missed this one!
We didn't receive the invoice until April so we will take our terms from then!
We are waiting to be paid by one of our customers before we can pay you
The person who can authorise this is not available and not sure when they're back
I thought it had been paid, let me investigate that and come back to you
These excuses are made by some large organisations, especially the top two, where larger suppliers believe they can impose their own purchase terms rather than adhere to the sale agreement.
It may be that a seller only employs an accounts person 1 or 2 days a week. This can lead to further delays with queries not being resolved promptly and, in turn delaying the payment. Or, just the lack of consistent contact with debtors can slow this down too. For some SME's, who are not at the stage of using a professional bookkeeper or accountant, you are further balancing credit control with sales/marketing and all the other hats an owner/director must wear. This balancing of sales and collections can also be very damaging to future sales relationships.
All these areas need to be carefully considered and weighed up; the cost of professional assistance and the opportunity cost of freeing up an owner's time.
The impact of all these delays is highlighted by the growing number of company failures and increased levels of trade credit insurance claims. SME's need to use any tool possible to ensure they are paid on time, but this needs to start from the very beginning of a sales relationship ensuring the sales contract is agreed and signed and that the seller knows the financial standing of the customer. Give yourselves the best chance of being paid, in full and on time.
What are your thoughts on this?