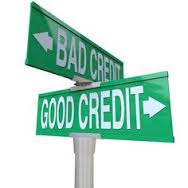 6 4 G Ltd opened it's doors in 2014. Providing an holistic approach to credit risk management for businesses, especially those that do not have the human resource to handle this internally. Or, for businesses that prefer to outsource their back office.
pre-checking prospect viability (both B2B and B2C)- either through our trade credit insurance policy management service or through our Debtor Watch Product
Invoice creation
Credit control to include:

telephone calls – outbound and inbound (we provide you with a dedicated phone number to add to your invoices and statements etc. so all credit control calls will be routed through to us)
emails (you set us up with an email address so we can chase in your name, not ours)
letters – particularly for pre-action protocol compliance
dispute resolution

escalated debt collection-for those stubborn debtors that need the extra push
Legal collection management either through money claim on-line or through our business partner Cognitive Law
Cash allocation
Trade credit insurance policy sourcing-we will find you a suitable policy to ensure you are protected against your customers going bust; mitigating the risk of bad debts
Trade credit insurance policy management-we do all the policy admin and ensure you are compliant.
To offer a complete back office service, we also offer:
Purchase ledger Management
Bookkeeping
Payroll
We can do all of the above and effectively work as your very own credit risk department, or you can pick and choose the services you need. To get a quick quote for credit control services click here
An holistic credit risk management approach to business. Call us on 01903 368080 for a chat or email enquiry@64gltd.com or contact us.
For Consumers